Meet Our Executive Team
Del Creps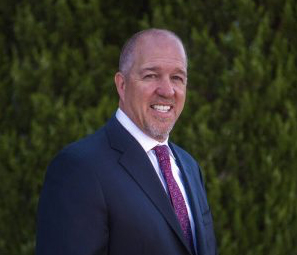 Founder
Del has developed and managed over 45 diagnostic imaging centers in over 20 states. Before co-founding Envision Radiology in 2000, he served as a Corporate Officer of HealthSouth Corporation and Regional Vice President of the Diagnostic Division.
At HealthSouth, he was responsible for managing over $100 million in corporate revenues. He also worked at National Medical Development with Paul Sherwood, where they were both instrumental in helping grow volumes at many imaging centers across the western United States. In addition, he has extensive experience in managed-care contracting, mergers and acquisitions, and capital financing.
Del acted as CEO since the beginning of Envision Radiology through 2018.
He started his career at Deloitte & Touche, a "Big 6" accounting firm focusing on auditing and small business management. He graduated from Ohio State University majoring in both accounting and marketing.
Del is married and has three kids. He enjoys fishing, golfing, and is a die hard Ohio State Football fan and was on the OSU wrestling team.
Paul Sherwood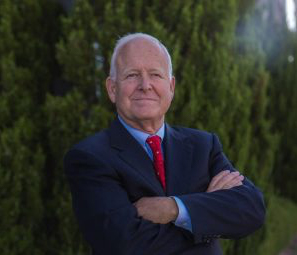 Founder & Board Member
Paul is a seasoned veteran of healthcare administration and business development. Prior to co-founding Envision Radiology, he served as the CEO of National Medical Development, a company involved in the development of diagnostic and surgical centers in the west. He has had many years of experience in developing and operating successful imaging centers.
In Colorado, he started both Open Air MRI of Colorado and Pueblo Imaging Center. He also managed MRI of Colorado, Colorado Springs' first MRI facility. Paul served as Chair of the Envision Board from 2000 – 2018. He will now be a director on the Board.
After receiving his accounting degree from Brigham Young University, he began his career working for Deloitte & Touche accounting firm focusing on auditing as well as tax and small business consulting. He also has a strong technology background and has been instrumental in implementing systems including clinical electronic medical records and radiology information system.
Paul is married and has 4 kids and 8 grandkids. He is an avid photographer and enjoys spending time with his grandkids.
Jeff Jones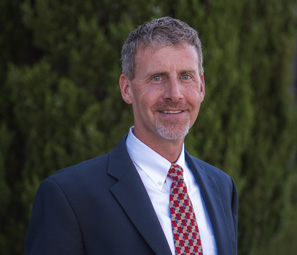 Founder & Board Member
Jeff has been in healthcare finance for 22 years. His experience includes work as an auditor, consultant, controller, and CFO. Jeff was a founding member of Envision Radiology and brings a strong financial background to the company. He is responsible for creating and implementing the robust and thorough financial reporting and development analysis systems that help to ensure the future growth and stability of Envision Radiology.
Jeff helps lead the strategic direction of Envision, including all new center development, acquisition growth and health system joint venture expansion. Jeff also plays a key role in Envision's leadership development program and the company's culture, vision, and values casting with all employees.
Jeff began his career with the CPA firm, Baird, Kurtz and Dobson in Colorado Springs after receiving his accounting degree from Harding University. He worked with Paul Sherwood and Del Creps briefly at another healthcare company before joining with them to form Envision in 2000.
Jeff is married and has four kids. He enjoys almost anything outdoors with his wife and kids, including watching his kids play many different sports, snowboarding, hiking the Colorado 14ers, golfing, and fishing.
Aaron Ramsay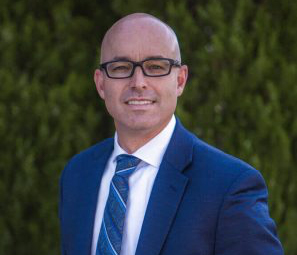 Chief Executive Officer
With over two decades of professional expertise in leadership, business, accounting, and finance, Aaron Ramsay leads a dynamic team of professionals from a foundation of faith to ensure Envision Radiology leads the industry in service excellence and patient/client credibility all while providing unmistakable quality and spectacular service. Through his thoughtful and deliberate actions, he has earned a reputation as a growth-minded CEO who leverages the strengths of his team and the credibility of his performance to ensure Envision leads the industry well into the future.
Aaron is a native and lifelong resident of Colorado. He was raised in an environment that instilled strong character values, impeccable integrity, and a tireless work ethic. With his father serving as a CPA, Aaron was inspired from an early age to pursue a career in business, accounting and finance. He earned a bachelor's degree in accounting and business management from Colorado State University Pueblo and furthered his education in tax law and taxation from the University of Denver. Aaron began his professional career working with two distinguished firms, Grant Thornton and BKD. In these roles, he built his expertise working with physician groups, professional athletes, non-profits, hospitals, and banking.
Driven by his faith and desire to serve, he transitioned into serving as the CFO for a global nonprofit organization. Through his tenure, he worked on a global platform with offices in Colorado, Australia, and London. He addressed complex and complicated global issues, gave strategic direction, and helped bring structure to the organization.
Aaron then connected with Envision Radiology and began his successful employment path as the controller. In this role, he brought structure, focus, and attention to detail to every aspect of his work. In two years, he was promoted to the role of CFO, where he continued his drive to excellence by focusing on M&A, investment banking and valuations. Ultimately he was promoted to the position of CEO, where he has found great success as a leader, mentor, and builder of exceptional teams.
Aaron is committed to his faith and strives to live a life of giving and serving. He has served on the board of directors for many mission organizations and currently sits on the Board of Integrity Bank and Trust, a community bank. In his free time, Aaron enjoys climbing mountains, skiing, and being a devoted sports dad. He is a loving husband and father of five children.
Linda Szymczak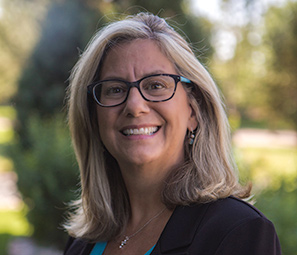 Chief Administrative Officer
Linda has over 30 years of experience as a finance and operations executive with 20 years in Healthcare. As a certified Lean Six Sigma Black Belt (LSSBB), Linda develops and implements strategies to enhance revenues, market share, and patient services. She is responsible for developing and directing innovative initiatives relating to today's changing and uncertain healthcare industry.
Linda began her career with Envision 10 years ago. She helps to ensure Envision's future growth and success by applying innovative, financial, and administrative expertise throughout our company. She provides dynamic leadership and strategic direction for the successful execution of business objectives for all Envision facilities, focusing on quality, safety, and compliance excellence within patient care and process efficiencies.
Linda graduated from University of Wyoming majoring in Accounting with a minor in Information Technology. Prior to working with Envision, Linda served as Corporate Director of Accounting and Financial Systems at American Medical Response and as the CFO for Rocky Mountain Oncology.
Linda is married and has two children. When she is not innovating for Envision, she loves spending time with her family, cooking, and reading.
Jeff Emery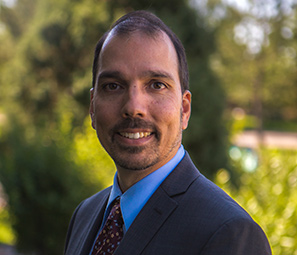 Chief Information & Technology Officer
Jeff has been in the Information Technology and Healthcare industry for over 20 years. He is a technology expert, adept in most aspects of the technology ecosystem. Jeff has developed software systems and infrastructure for hospitals, billing services, and radiology practices since 2000. He designed, developed, and implemented the proprietary Radiology Information System that serves to the advantage to Envision Radiology today.
Jeff leads the Information Technology department and develops strategic initiatives that focus on secure and sustainable systems designed for growth. He provides leadership and direction for core Information Technology teams and services including: security, customer service, networking, infrastructure, systems, and development.
Jeff values people over perception. He believes in developing and nurturing relationships through genuine care and compassion as well as developing employees and driving their strengths by sincerely understanding their passion, motivation and ambition. Mentoring and lifting people up to meet their goals is one of his highest rewards.
Jeff has worked in several different industries including, manufacturing, transportation, hospitality, energy, and healthcare. After attending college at George Mason University in Fairfax, VA, he worked for Fortune 500 companies, but found that he prefers delivering solutions with a closer personal meaning and connection.
Jeff is married and has three beautiful girls. He enjoys spending the weekends in the Colorado mountains with his family. Jeff and his wife are avid skiers and are passing this enthusiasm and aptitude to their children.
Steven W. Brewer, CPA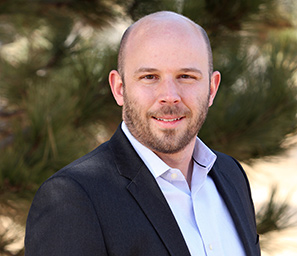 Chief Financial Officer
Steven has over 18 years of diverse experience in accounting and finance. As Chief Financial Officer, he provides strategic financial oversight of Envision's operations by leading the accounting, budgeting, and revenue cycle functions. Steven helps lead the strategic planning, innovation and growth initiatives of Envision Radiology as a member of the Executive Team.
Prior to joining Envision Radiology, Steven served as Vice President of Finance for the United States Olympic Committee and as Controller for Bethesda Associates, where he also was a member of the Executive Leadership Team of Bethesda Ministries and Subsidiaries. He began his career in public accounting with BKD, LLP, providing audit and consulting services to clients in the for-profit, not-for-profit and healthcare industries.
Steven graduated summa cum laude with a Bachelor of Science degree in Accounting from Oral Roberts University and holds an Olympic Sport Leadership certificate from Northwestern University Kellogg School of Management. He is a member of the American Institute of Certified Public Accountants and Colorado Society of Public Accountants.
He has served on several not-for-profit boards and is currently a director of OneChild.
Steven is married to Nicole Brewer and has three young children. He enjoys all things outdoors in Colorado, but he especially enjoys cycling and golfing.
Jared Oldham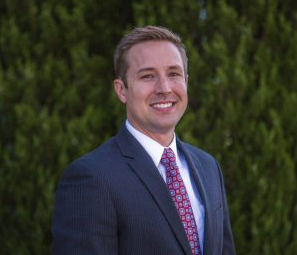 Chief Development Officer
Jared has been with Envision Radiology since 2014. His primary focus is strategic growth. He also ensures the optimization of the organization's infrastructure and decision support capabilities.
Prior to his time at Envision Radiology, Jared served as a US Air Force, Medical Service Corps (MSC) Officer.
Jared graduated with honors with from the Huntsman School of Business at Utah State earning both undergraduate and graduate (MBA) degrees. In addition, he earned a post-graduate specialization in Healthcare Information Technology from the University of Colorado. He has been a Certified Professional in Healthcare Information and Management Systems (CPHIMS) since 2011.
Jared enjoys morning runs, and spending time in the outdoors with this family.
Erin Masters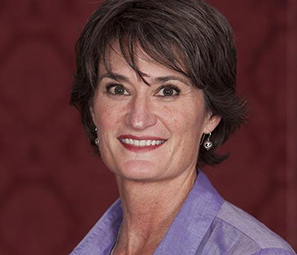 Chief Operating Officer
As Chief Operating Officer for Envision Radiology, Erin Masters is a tech-savvy, operationally-focused leader who enjoys every aspect of business growth, development, and strategic planning, leveraging over two decades of experience as a leader in healthcare imaging. Her true passion is team and individual development. She is committed to constantly identifying strong performers and developing them into the future leaders of Envision. In her day-to-day role, she is responsible for financial performance, strengthening operational standards, nurturing the organizational vision, and collaborating with teams to achieve successful outcomes.
Erin is a lifelong resident of Texas. She completed her bachelor's degree in marketing from the University of North Texas. Her career began in healthcare imaging, where she worked in various roles, learning every aspect of the industry and building her customer service and leadership skills. Erin served with Health Images, an entrepreneurial company, where she worked in sales and operations. The organization was later sold to HealthSouth, where she grew into operational leadership roles in imaging centers. As her career progressed with HealthSouth, she took on greater responsibility in operations, assuming a role where she was responsible for the Dallas-Fort Worth market for imaging, surgical and physical therapy centers.
Erin connected with Envision in 2001, where she opened their first imaging center in Mansfield, Texas. She was active in growing the business and was a crucial player in the expansion of Envision in the Dallas-Fort Worth market. She was responsible for multiple site operations, with oversight and responsibility for sales, strategies, and operational excellence. Ultimately, she was promoted to Vice President of Operations, where for over eight years she took on greater responsibilities in the organization's growth.
Because of her contributions to the organization's success, she has seen Envision grow to nearly 50 centers located in Texas, Colorado, Louisiana, Utah, and Florida. Erin took the next challenge and accepted a promotion to Chief Operating Officer of Envision, where she is shepherding the organizational goals deep into the future.
In her free time, Erin enjoys all things outdoors, including running, swimming, biking and has participated in half Ironman challenges. She enjoys riding her trail horses, gardening and home improvement projects. Erin is a devoted mother of two grown daughters
Mike Byron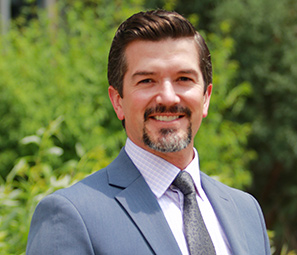 VP of Finance
Mike joined Envision in 2021, bringing with him a broad background in finance and accounting. He values building teams that are bent on operational efficiency and a continual curiosity for improvement. Over the years that has led him to drive various large-scale projects to re-imagine how businesses improve their organizational financial IQ with robust financial reporting, and thoughtful planning for the future.
Mike graduated with honors from Harding University with a major in Accounting and is a Certified Public Accountant in the state of Colorado. Prior to joining Envision, he began his career at BKD specializing in the non-profit and healthcare industries, and later served in various non-profit organizations including Young Life, David C. Cook and Penrose St. Francis Hospital.
Mike and his wife, Angelina, enjoy spending time outdoors with their three children.
Brent Newcomb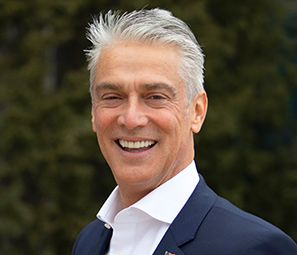 VP of Sales
Brent brings deep roots with his experience in the healthcare industry comprising of 35 years in the pharmaceutical space, including 27 years of Sales Leadership. He has built and led multiple top performing sales teams in successful launches of over 20 products, including 7 blockbusters of over 1 billion in sales. His success spans a cross section of therapeutic classes in multiple healthcare sectors including specialty, hospital, government, managed markets, and outpatient services. He specializes in leading and inspiring teams to drive rapid growth both in new-to-market products as well as established brands.
Brent spent 28 years at Forest Pharmaceuticals (now Abbvie) as an integral leader in scaling-up the company from 200 million in sales to a multi-billion dollar organization. Brent also served 6 years at Relypsa, a bio tech start up in South San Francisco. He began at Relypsa as a Regional Director then took the reins of the National Sales Team as Executive Director. He led the team and the company to drive sustained growth as well as collaborating cross functional colleagues in developing and evolving the commercial infrastructure.
Brent now resides in Dallas, Texas, with his wife Nicole and their son Will. They enjoy traveling, surfing, and landscaping.
Lee Vogel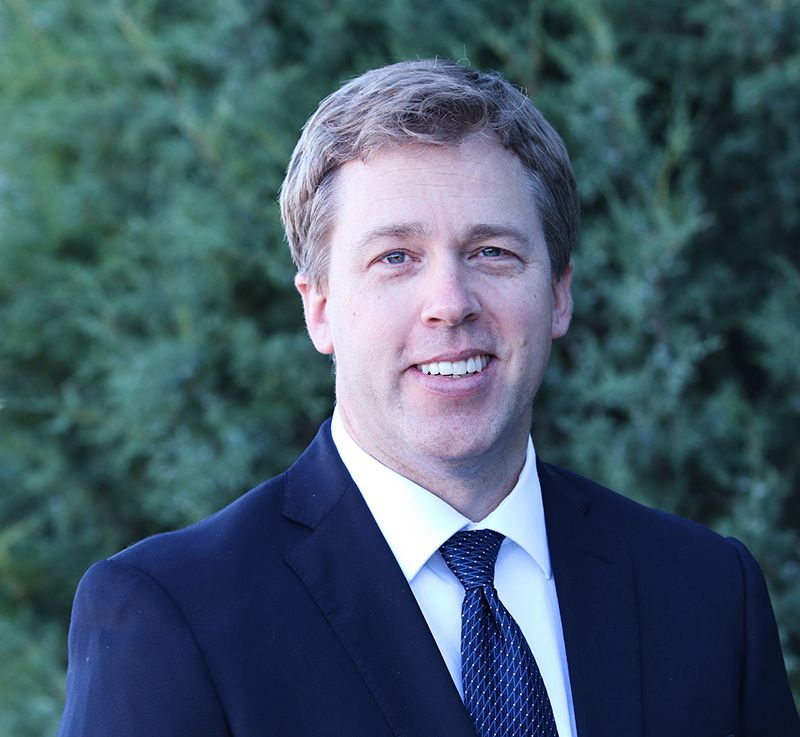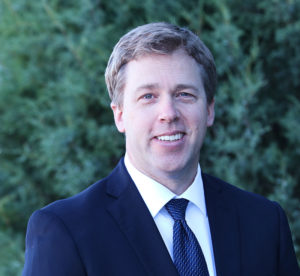 General Counsel
Lee started at Envision in early 2020 but had been representing the company as outside counsel for a number of years before then. Prior to Envision, Lee was a corporate lawyer at Bryan Cave Leighton Paisner LLP and Holme Roberts & Owen LLP, where he represented clients on a variety of corporate and transactional needs, including public and private acquisitions, JVs, financings, start-up structuring and securities offerings.
Lee went to undergrad at the University of California, Davis and law school at Georgetown University.
Lee is married with two sons and likes to spend his free time hiking and playing soccer.