Address & Directions:
12201 Merit Dr., Suite 100,
Dallas, TX 75251

Fax: (214) 276-0057

Get Directions
Hours:
Monday - Friday: 6:30am - 8:30pm
Saturday: 8:00am - 12:00pm
*Closing time and hours differ by exam type, please call center to verify or make an appointment.
Services At This Location:
We offer technology to improve your quality of life. Our services include x-rays, mammograms and MRIs in Dallas. We use diagnostic tools for the detection and treatment of a wide range of conditions. 
X-ray technology allows doctors and physicians to see different parts of the body in a clear image. Using a computer or unique film, the technologists develop the image for the physician to look for any injuries or trauma. 
We offer mammograms as well. Whether you need a routine screening or you've experienced breast cancer symptoms, our mammogram technology can help detect any potential issues. Mammograms help physicians find cancer early on so they can begin developing a plan for treatment.
Our MRI center uses current technology to detect any issues in the soft tissue. We offer a wide variety of MRI services for our physicians to accurately analyze the soft tissue in the brain, spine and other organs.
Learn more about our complete list of services and how you can benefit from each, and contact us today to set up an appointment. 
Welcome to Envision Imaging of Dallas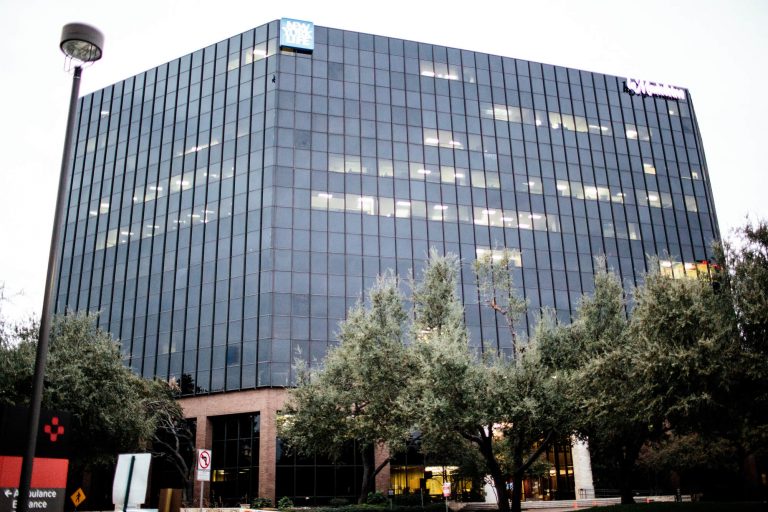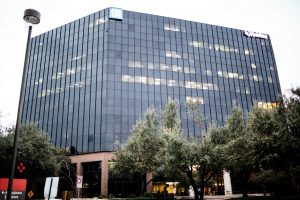 At Envision Imaging of Dallas (EID), our team of radiologists and healthcare professionals specialize in state-of-the art imaging and provide the highest quality patient care in the market. The best imaging center in Dallas provides diagnostically superior images, short scan times, timely appointments, and exceptional comfort for all guests. We excel in quality of care as well as superior hospitality and patient experience. At our clinical radiology center, we pride ourselves on enhancing the quality of life through your health, our exceptional services, and education.
Envision's imaging center in Dallas is revolutionizing imaging with the foundation of productivity and consistency. Our promise to the community of Dallas is unmistakable quality and spectacular service. Visit our location, and we think you'll agree that Envision Imaging of Dallas has "raised the bar" of service and quality.
Our mission is to provide "customer delight" for our patients, to support our referring physicians in a method to improves the efficiency of their medical practices and to remain a step ahead of alternate imaging services that are offered in the area. The EIA team is a group of dedicated individuals that have joined together, combining their professional knowledge in medical diagnostic imaging, to adhere to the healthcare needs of the community. Our hand-selected staff possesses over 80 years of experience in the industry. From scheduling your appointment through reporting results, the goal of our imaging center in Dallas is to go above and beyond physician and patient needs.
When you choose Envision Imaging of Dallas, you will enjoy:
Talking directly with a professional (not a machine) when you call our clinical radiology center.
The flexibility of same day, morning, afternoon and late day appointment scheduling.
Outstanding customer services.
A warm and welcoming atmosphere when you walk through the door.
Having professionals care about you as an individual person, being attuned to your specific needs, exceeding your expectations, and helping to find the medical answers you need.
Complimentary drinks & Wi-Fi conveniences.
At our Dallas Texas imaging center, we offer imaging services in MRI, MR Angiography (MRA), CT Scan, 3D Imaging, X-ray and Ultrasound. The MRI is located in a light-filled room with surrounding windows creating a bright serene location.
Our most valuable offering is our customer service and dedication to our clients. Come to experience the difference offered at our imaging center in Dallas, Texas.
---
Why Envision Imaging of Dallas
Experience the Envision Imaging Difference.
In a time of fast-paced, impersonal medical services, Envision Imaging of Dallas has committed to making sure that your imaging experience is as warm and enjoyable as possible. Our imaging center in Dallas has reformed the diagnostic imaging industry, raising the bar on what you can expect from your imaging provider…
We work with you to ensure that:

Insurance coordination is completed accurately and in a timely manner.

Your appointment is convenient for you.

You have a memorable, special guest experience.

You leave with the tools and resources you need to live a full and healthy life on a constant basis.

Patients are treated with the highest respect.

We are committed to being timely, amicable, and helpful.

Our services are located in elegant, light-filled, comforting offices.

We cater to your needs with compassion and promise to make your imaging experience at our Dallas Texas imaging center pleasant and accurate.
Envision Imaging of Dallas offers high-quality MRI Scans, CAT Scans, and other medical services. We invite you to schedule your next imaging appointment with us. Let us ease the stress of your health or injury by making your imaging experience as easy and comforting as possible.